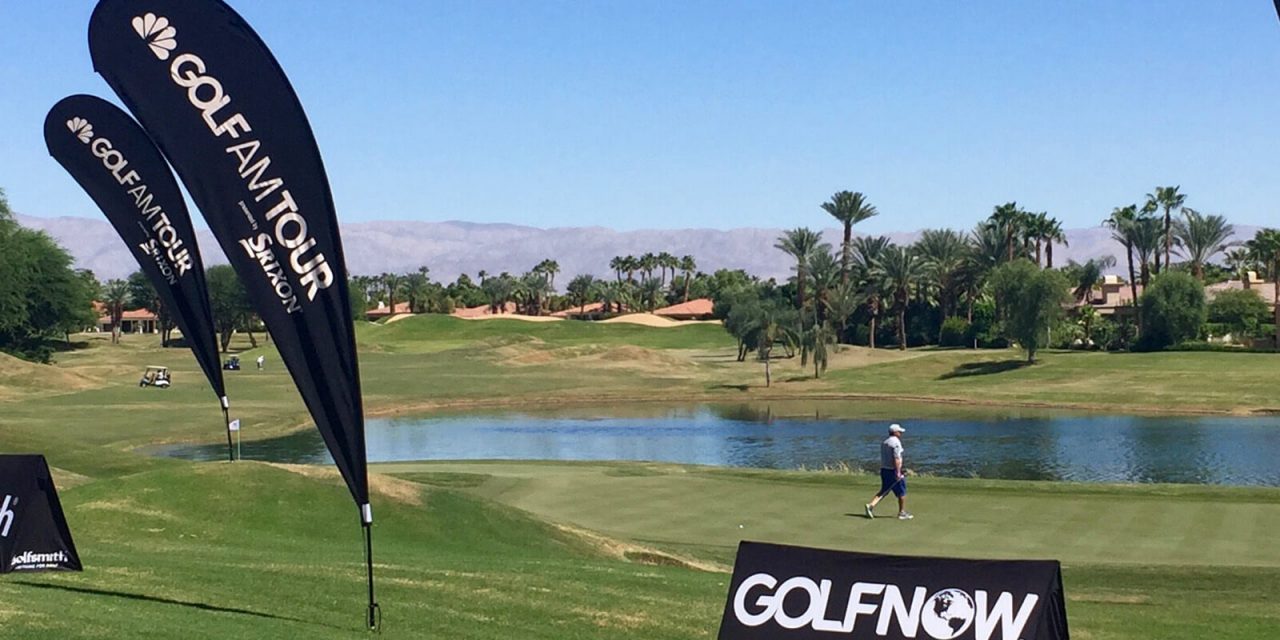 Back in 2014, The Golf Channel took over the Amateur Tour, which would ultimately be rebranded as the Golf Am Tour, using the familiar NBC peacock logo. This created a unique set of challenges, namely, how the tour would be marketed on the links with regards to signs, tents, and various event displays to showcase the tour logo and sponsors alike.
Those not familiar with the Golf Amateur Tour, it's a program that allows golf enthusiasts of all skill levels to meet and compete against each other in the number one amateur tour in the U.S. By signing up for the tour, amateur golfers have the chance to compete against their counterparts in a fun and fair way on golf courses in their respective areas, and across North America.
Zodiac Event Displays was tasked with providing the brand assets for the tour, and needed to ensure that the following requirements were met:
Signage provided was easy to set up and take down
High Quality Print
Durable Hardware
Portable
Aesthetically Pleasing
After considerable analysis, Zodiac recommended Flying Banners (also known as teardrop banners), Tablecloths, Ex-T Banner Stands, Sideline A-Frames, and 10 x 10 pop up tents, as these would adequately promote the tour as well as its sponsors.
To ensure that quality standards and color match were met, Zodiac officials visited their partner factories around the world to oversee the production of every product that was to be provided. Individual samples were produced, and subsequently approved for final print.
They started in Durban, South Africa, where the Ex-T Banner Stands and Sideline A-Frames were fabricated, then moved to Hong Kong, where tablecloths and Flying banners were produced, and finally concluded with their tent factory stationed outside Shanghai, where the production of the 10 x 10 pop tents would be completed.
After strict measures and procedures were met, Zodiac delivered 700 Sideline A-frames, 60 Ex-T Banner Stands, 280 tablecloths, 460 Flying banners, and 100 pop up tents.
To this day, either on the tour or watching the Golf Channel, you can see Zodiac's work in the form of customized, event marketing materials designed to properly represent, and make a big impact.