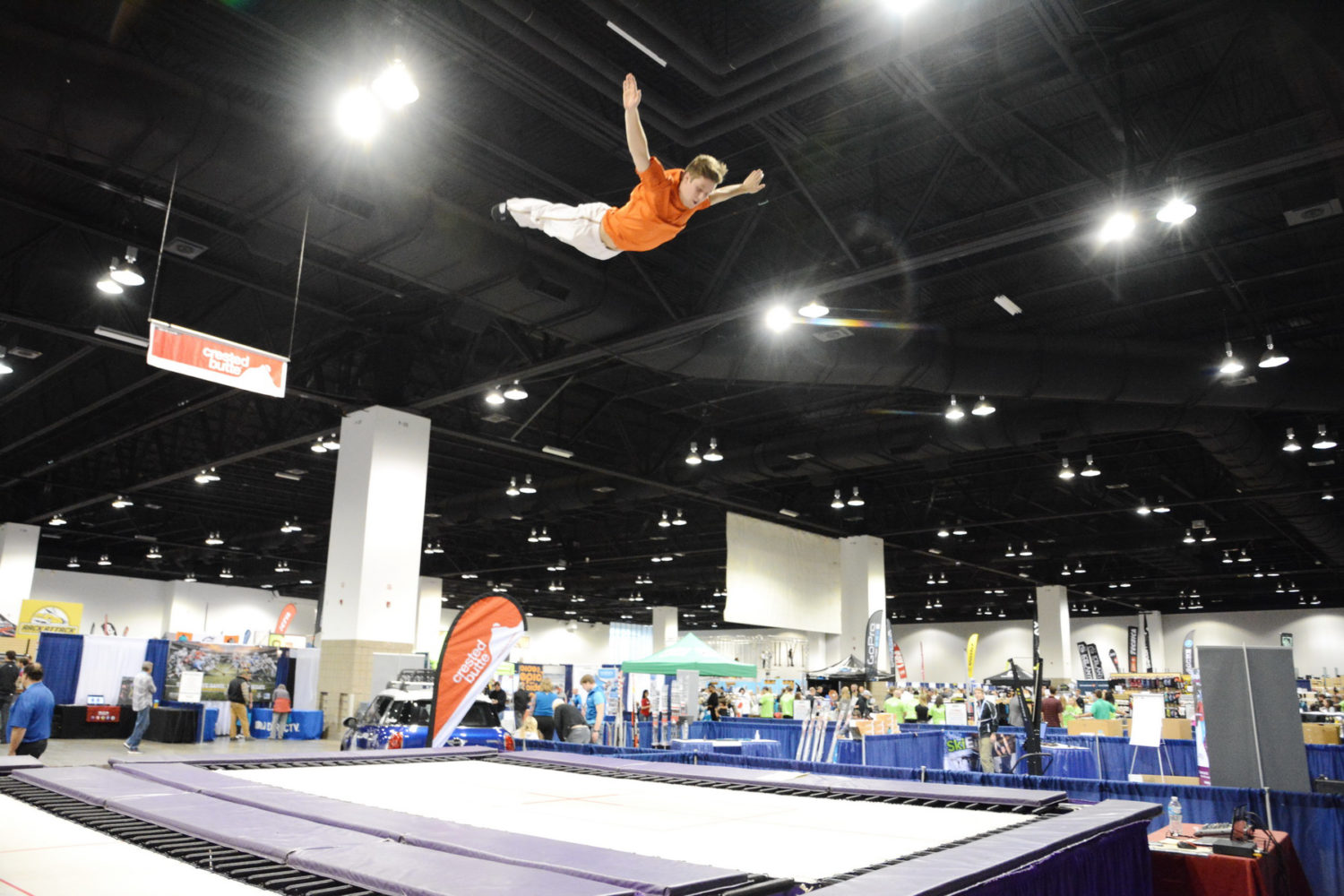 The Best Winter Expos Coming to Denver in 2016 & 2017
*Main photo by Stevie Crecelius at WonderWorks Photos
Fall is quickly transitioning into Winter in the Denver area, and much of us are looking forward to all of the great winter events and expos that happen around town with the changing of the seasons. This year, we're looking forward to drinking some fine wine paired with exquisite food at the Denver International Wine Festival, seeing the newest ski and snowboarding gear at the Ski & Snowboarding Expo and SIA Snow Show, and catching a glimpse at the newest marine toys at the Denver Boat Show. Below is our list of the best winter expos coming to Denver in 2016 & 2017!
Denver International Wine Festival
Expo Dates – November 2-4, 2016
Location – Westin Hotel, Denver International Airport
Website – http://www.denverwinefest.com/index.html
Tickets – http://www.denverwinefest.com/tickets.html
About the Event
The 12th annual Denver International Wine Festival is sure to be a favorite for wine connoisseurs and self-proclaimed "sommeliers" this winter. According to the Wine Country Network's press release, "The three-day wine and food festival showcases the largest selection of international and domestic wines at any Grand Tasting in the Rocky Mountain region." From a food-and-wine pairing competition to wine seminars and winery tours, this event will be a big hit with Denver's winos and classy couples.
The festival has been moved to a bigger venue this year, the Westin Hotel at the Denver International Airport, to accommodate larger anticipated attendance numbers.
The event kicks off on November 2nd with the Grand Vitner's Dinner, "a multi-course winemaker's dinner" which will feature a prestigious winery (as it has in years past).
The second day is highlighted by the Pairsine Chefs Fine Food and Wine Pairing Competition, where all-star chefs get paired with all-star wines to compete for a "People's Choice Award" for the best gourmet food pairing. And yes, attendees get to sample the 20 food and wine combinations!
Day three wraps up the event with the Grand Tasting of International Wines and Food, featuring 80 wineries and distilleries. It will also feature a silent auction with 100% of the proceeds benefitting There With Care, a Denver charity benefitting families and children with critical illness.
Check out the full list of wine events on their website for tickets, reservations, and information. Some of their events have already sold out, so get your tickets before their all guzzled down!
Ski & Snowboard Expo
Expo Dates – Nov 4-6, 2016
Location – Colorado Convention Center
Website – http://www.bewisports.com/denver-expo
Tickets – http://www.axs.com/events/326160/colorado-ski-and-snowboard-expo-tickets?skin=ccc
About the Event
This year, the Colorado Ski & Snowboard Expo is celebrating its 25th anniversary and is still one of the best places to find discounted ski or snowboard gear in Colorado. Last season's gear will be available for up to 60% off, while attendees can also expect to find "jackets, fleece, outerwear, under layers, helmets, gloves, kids clothing, and socks" per the expo's press release.
The expo is taking place around the same time the popular ski/snowboard resorts will be opening their slopes (Keystone, for example, opens November 4th), making it a great way to prep for the upcoming season and upgrade your gear at more reasonable prices. In fact, the website is calling it the "Largest Ski & Snowboard Sale of ALL TIME!" See the full list of exhibitors (including equipment brands and local resorts) on the Ski & Snowboard Expo's website.
The event also sounds like it'll be a blast for kids and adults. The list of interactive booths includes a high ropes course "that stretches above the Expo crowd", the SIA Nordic Village Interactive Zone which will be teaching attendees how to use snowshoes and cross-country skiing equipment, and the Mountain Activity Center which will host a variety of obstacle courses to test your kids' fitness and get them ready for ski season.
The Rocky Mountain Beer Garden will be pouring "several of their signature craft beers" for attendees 21+ while also hosting live music.
Denver Boat Show
Expo Dates – Jan 6-8, 2017
Location – Colorado Convention Center
Website – http://denverboatshow.com/
Tickets – http://denverboatshow.com/boat-show-information/ticketing/
About the Event
The Denver Boat Show sets sail once again in January of 2017 at the Colorado Convention Center. Attendees will get a glimpse at all the latest boat models – including those in the leisure, sport and luxury categories – from the various big name exhibitors being represented at the event. Some of the companies slated to be on display include Action Watersports, Rocky Mountain Boat Company, and RPM Motorsports.
Big name marine brands on display will likely include Seadoo, Nautique, Yamaha, Sea Ray and more. There will also be local marinas in attendance providing information on the best boating spots in Colorado. Whether you're into watersports, fishing, or just relaxing with the family, this event is for boating enthusiast of all kinds.
The Denver Boat Show is locally produced by the Colorado Marine Dealers Association.
SIA Snow Show
Expo Dates – Jan 26-29, 2017
Location – Colorado Convention Center
Website  – http://siasnowshow.snowsports.org/default.aspx
Tickets – http://denverboatshow.com/boat-show-information/ticketing/
About the Event
The SIA Snow Show is another great snow sports expo being held at the Denver Convention Center (see the Ski & Snowboard Expo above). This industry only expo, which has been running for more than 60 years, brings together 1,000 of the top ski and snowboard brands in the world in what the event calls "an authentic environment both on and off the snow."
Last year's expo included events such as The Shmooz, a networking and job fair event, a presentation on "The Future of Energy and Transportation" by Tesla's VP Diarmuid O'Connell highlighting the challenges being presented to us by climate change, and the TransWorld Snowboarding Riders' Poll Awards Show to honor the best in snowboarding. This year, SIA is planning on incorporating more local elements into the event, including providing beer from local craft breweries and exhibiting more local winter retailers.
Perhaps one of the biggest incentives for attending last year's event was the 60% discount on Epic Pass tickets – which were being sold for $319 to event attendees. A direct SIA source has confirmed that they will be bringing back the discounted passes at the 2017 event.
Attendees can also peruse through tons of skis, snowboards, apparel, and other winter gear from brands like Billabong, Volcom, Indigo Ski, Polartec, Red Bull Racing, Coalition Snow, and more. Usually brands offer discounts on certain gear and boards/skis for retail buyers, so you're bound to find a steal to get prepared for the upcoming season.
The event opens with the SIA Industry and Intelligence Day on January 25th, which includes retail seminars and networking opportunities for businesses in the outdoor retail industry. An article on SIA's website Snow Source goes as far as to say that Industry + Intelligence rivals similar industry events found at mega expos like Outdoor Retailer, which is the largest tradeshow/gathering of outdoor related brands in the world.
This event is not open to the public and is for qualified buyers or manufacturers as well as dues paying SIA members.