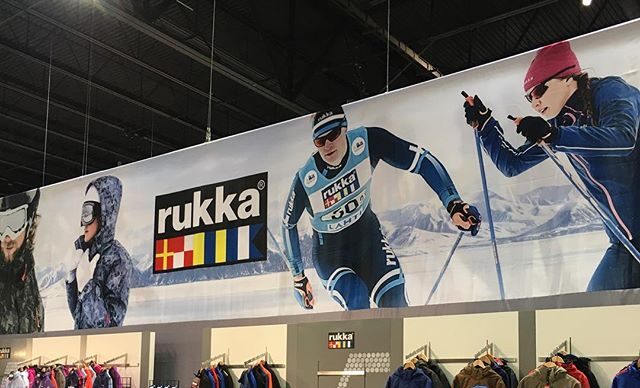 Events are an amazing way for any business to promote itself and build relationships with its audience and customers. Companies big and small can use the face-to-face interactions to build their brand's credibility and gain people's trust. But whether you're attending a huge trade show, or a local outdoor fair or festival this summer, you may be a little lost on how to prepare.
But preparing for events doesn't have to be daunting and chaotic. As long as you have a plan in place, a strong team behind you, and a killer display, you'll be set to go. At Zodiac Event Displays, we want your business to get the most out of every aspect of your events, especially your presentation. Presentation can make or break you, and that's why we're here to help you create a custom branded display that will do your brand justice and take your events to the next level.
Set your goal
In order to get the most out of an event, you have to set a goal. Your goal may shift depending on the type of event and setting, but it's important to lay it out well in advance.
Will you be selling products? Set a goal for how many units you want to sell or how much revenue you want to make. If you're trying to grow your email list, social media following, or overall brand awareness, set a goal on how many leads to you want to generate or how many followers you want to get from the event. A quantifiable goal will make it easier to gauge how successful the event really was and will help you improve your strategies and the audience's experience in the future.
Figure out your display
This part may seem simple to you, right? A table, some signs, a banner maybe… and tent if you're going to be outside. But how is anyone going to take you seriously if you have just a dull generic tent and some poorly made signs? This is the fun part, and where Zodiac Event Displays can help you really shine.
You're display is your first impression. You're one shot at really grabbing attention and drawing a crowd. You know that once you get them over to your booth and talk to them you'll have them hooked, but getting them there is the first hurdle. There's a lot more that goes into a killer display than a plain tent and table, and we've broken it down for you so you can set up the perfect display for your next event.
Tables
Take it to the next level with a custom printed tablecloth. Draw attention by putting your name or logo front and center, and adding a pop of color to your display. Our tablecloths have no limitations on print area, so we can bring any of your design dreams to life.
If you have more room, add to your tabletop space with podium counters. These accent tables have custom printed skins that allow you to display your brand while also extending the amount of storage and countertop space you have. Podium counters are perfect for displaying products, business cards, marketing materials, or samples, and are the perfect addition to any display.
Tent
If you're outdoors, you're definitely going to need a tent for some shade. Stand out from a sea of plain white pop up tents, and make yours more than just a utility with a custom printed tent or umbrella. When people see your tent from a distance, they'll definitely be intrigued and from the get go they'll be eager to know more.
Consider stepping outside the box with an Ex-Star tent. Our custom Ex-Star tents are supported by a central pole and ground pegs, and the unique shape is sure to draw even more attention than a conventional pop-up tent. They're also great because they create a much larger footprint and printing space for you to display your brand.
Signs
There are so many options for both indoor and outdoor events when it comes to signs. For indoor events, banner stands are the perfect way to display stunning visuals and messages to people passing by. Also consider adding a back wall, which will help you create an amazing environment and allow you display your brand on a larger scale. And if you really want to make an impact, a hanging banner is the perfect way to ensure you're being seen from afar and every direction.
If your outdoors, custom flag banners and pop-up signs are perfect for taking advantage of your space and displaying your message. Flags allow you to get your name up high above the crowd and pop-up signs are extremely lightweight, making set up a breeze. In an outdoor setting, you can even use back walls to create a perfect backdrop for your space and separate you from other exposed areas.
The purpose of your event is to get brand exposure, find leads, and build connections, and a cohesive and engaging display will make people take your brand seriously. With a great display, you'll nail that first impression, draw a crowd, and then everything will fall into place. Once you capture their attention, you'll be able to engage one on one and really share what your business is all about.
Get your team together
In order to reach your goal and make the most of any event, your team has to be on the same page and ready to work. Get your most knowledgeable and charismatic employees on deck and lay out everything from the event schedule to the goals you want to reach. A strong and efficient team will ensure the event will runs smoothly and that potential customers remember your brand and the information they gained from your team.
Promote Promote Promote
What's an event without lots of people? Start promoting your event weeks before the big day to spread the word and get people to attend. Post details about the event, updates, and reminders on your social media accounts, and create images or videos to add visuals to all your posts. You could even run a contest leading up to the event and announce a winner the day of. The possibilities are endless.
It's also essential that you create a webpage dedicated to the event or even a Facebook event page. Include details about date, location, and time, a description, how to register, etc. This will act as a landing page, driving traffic to your site, which you can link to from social media and any other press outlets. Post the event to local calendars and local media outlets to increase your exposure and credibility.
Include event reminders in newsletters or send out a specific email inviting your subscribers. Not only does promoting your events spread the word, it also shows your audience that you are active in your community or industry, and that you genuinely care about building relationships with them.
Events can be a lot of work, but it doesn't have to be so stressful if you're prepared and ready to take it on. At every type of event the presentation of your brand matters, and we want to help you plan the best display possible. If you go into your event confident, knowing that you look professional and put together, you'll be even more confident interacting with your audience. Are you ready to start preparing for your next event? Talk to the team at Zodiac Event Displays and we'll get you set up for success.