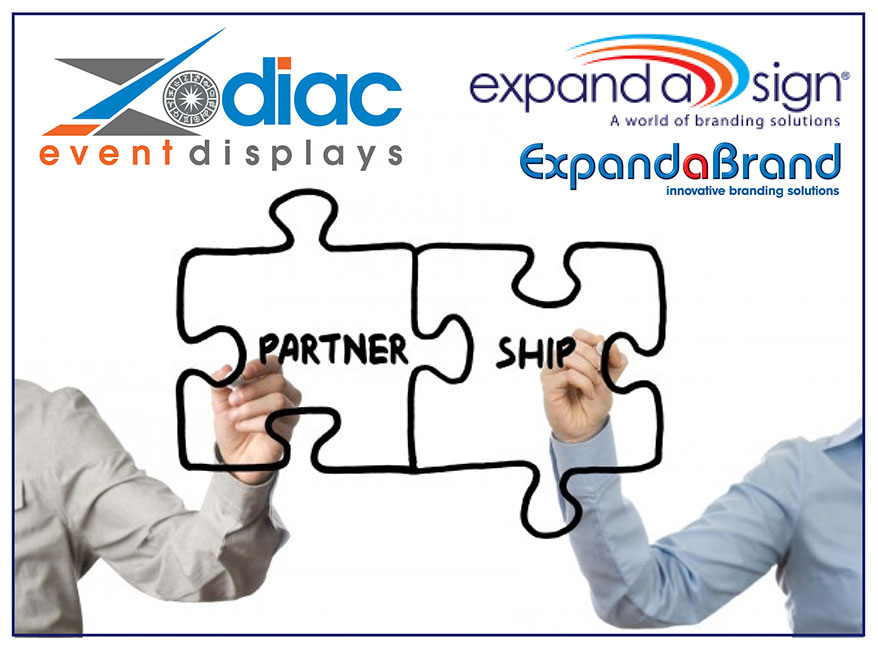 Zodiac Event Displays has teamed up with Expand A Sign International (EAS) and Expand A Brand USA (EAB) to announce an additional distribution partnership for custom signage via its Denver, Colorado office. CEO Michael Demchak of Zodiac Event Displays has a long history and familiarity of EAS products, formerly serving as the Director of Business Development/Marketing for the EAS distribution channel.
"These products are the best in the industry, and I'm very pleased to be able to offer them to our customer base moving forward. We source and partner with numerous factories around the globe, and not one manufacturer comes close to the quality achieved in both print and hardware to the EAS core product offerings."
Expand a Sign was established in South Africa in 1997 and today is a global leader in portable branding solutions with a wide range of flag banners, pop-up signs, market umbrellas, banner stands, and custom inflatables.
Zodiac Event Displays is a boutique signage and branding agency based in Denver, Colorado, specializing in a number of point of purchase displays, pop up tents, flags, field signs, and many other experiential advertising materials.
Coinciding with this new partnership, Zodiac Event Displays has re-launched its website to feature a new suite of EAS product offerings. Most notably, all flag banners will now come with LIFETIME hardware warranties. Interested parties can view the new Zodiac Displays site here to make inquiries.